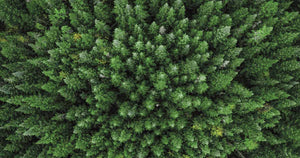 Tree Canada
Bramari is donating 1% of our barrel sauna sales to Tree Canada in support of their National Greening Program. For every barrel sauna that we construct, we will be planting trees in BC and the prairies to replace the wood used.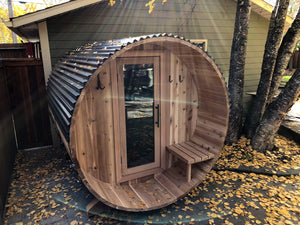 supporting community
For a second year in a row, we are once again honoured to donate a barrel sauna to this years CBC Calgary Food Bank Auction.
LoLu Sauna
LoLu is a versatile freestanding sauna. A simple yet elegant design that's inspired by its Scandinavian roots. LoLu incorporates the best aspects of traditional sauna with locally sourced sustainable material.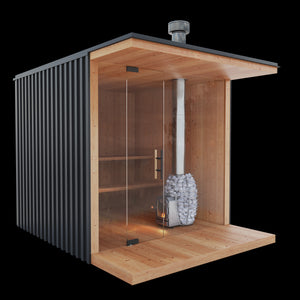 MÖKKI SAUNAS
INNOVATION, STYLE, SITE ADAPABLE
Layaways
If you're not in a hurry or wish to take some time paying for your barrel sauna, we accept layaway plans out to a maximum of eight weeks where you pay in instalments as they work for you. Call to discuss options.